PTE score: Everything you need to know
PTE is a test used by educators and immigration authorities to measure how much students are proficient in the English Language. This article will provide you with everything you need to know about this common standardized test, from understanding what it means and why it's important for your future career or education, preparing for it, taking the actual exam itself and even some tips on improving your score!
What is PTE scoring system?
The PTE Academic test is scored by a computer-automated scoring system. The PTE score is based on partial or full credit for correct answers and no marks for incorrect answers.
How does PTE scoring system calculate PTE score?
The automated scoring engines of PTE Academic are equipped with vast amounts of data to learn the pattern of human writing and speech. The software uses scores given by human raters in the research as the basis for calculating a PTE score.
How does a computer give score?
The automated scoring engines that are used to grade PTE responses have been fed millions of sample answers from thousands of individuals. These individuals were not just native English speakers, but came from diverse backgrounds. The automated scoring engines have been trained to evaluate answers and assign score. Scores given by humans in research are used as the basis for software.In other words, we can say that the AI learned by looking at how human raters scored different types of answers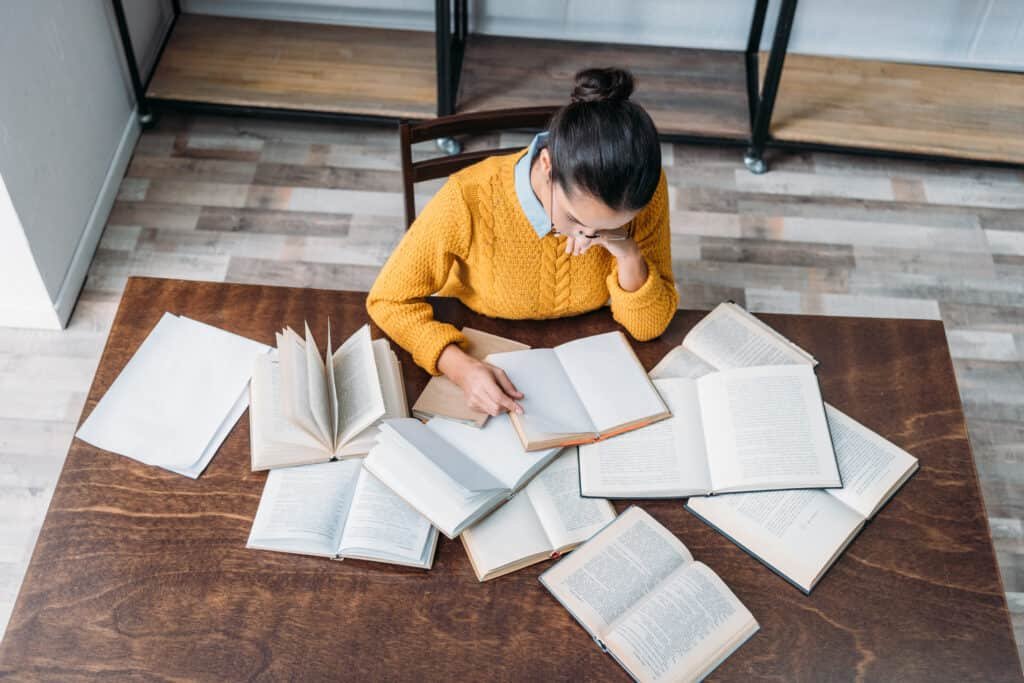 How PTE Overall Score Is Calculated?
Each individual question types are first evaluated based on the assessment criteria. The scores from them are then used to calculate the scores of individual sections. Finally, using a complex algorithm, they also calculate the overall score. One thing that we should remember is that the overall score is not an average of scores of the four sections.
Are all questions equally important in PTE Marking System?
The four question types – Repeat sentence, Write from dictation, Reading and Writing: Fill in the blanks, and Read aloud – are the most important questions in terms of marks because more than 50 percent of your total score depends on these four. If you perform well in these questions, you can be assured to get a very good overall score.
Which questions have negative marking in PTE?
There are only three questions types in PTE academic which have negative marking.
Reading
Multiple Choice Questions Multiple Right Answers
Listening
Multiple Choice Questions Multiple Right Answer
Highlight Incorrect Words
What is a good PTE score?
A good PTE score is one that meets or exceeds the requirements of the universities you are applying to. Every university would have a required PTE score, and candidates are expected to achieve the same or a higher value to be eligible for admission to the university. Higher PTE Academic scores would also qualify you for financial grants if the university has any.
When are the pte results declared?
The pte results are usually declared within 5 working days of the exam. The test taker is notified by email as soon as their result is available and they can check their result and report card online by logging into myPTE account.
How to send pte score report?
PTE has a secure online portal for score reports. The Score Report Code in the Scorecard lets universities and institutes verify scores online with ease. You can follow the steps mentioned here to send your score card to immigration authorities or to universities.
How much pte score is required for australia as per visa requirement?
The amount of PTE score required for visa purposes may vary depending on the visa option you are looking to apply for. Generally, in order to be granted entry into Australia, you will need to achieve a minimum total score of 30. This is called functional English.
However, student visa usually will have a higher score requirement.
Further, if you are applying for permanent residency, which are highly competitive, you need a higher score to get additional points.
How much score in PTE do we need to apply for Australian Permanent residency?
There are a range of different classes of Australian PR visas, each with their own specific English ability requirement. The most common visa classes are the Skilled Independent Visa (subclass 189) and the Skilled Regional Sponsored Visa (subclass 190). For both of these visa classes, you will need to have competent English according to Australian immigration. However, to gain extra points you should have proficient english or superior english.
What is Competent English according to Australian immigration?
If you score more than 50 on your PTE Academic test but less than 65, your English level is considered competent. Remember, you do not get any additional points for competent English.
What is Proficient English according to Australian immigration?
A score of 65 or above but less than 79 overall as well as in each section is called proficient English. It will give you 10 points for immigration purposes.
What is Superioir English according to Australian immigration?
An overall score of 79 with 79 in each section is called superior English. It will give you 20 points for immigration purposes.
What is the score requirement of pte in australia for Master Programs?
The PTE score is an important factor for international students who want to study in Australia. Every University or organization has their own benchmark score for the specific course. For example, Master Programs: IELTS: Overall band score of 6.5; no less than 6.0 which is equivalent to a score of 58 in PTE with not less than 50 in each of the four sections.
What is the PTE requirement for Nursing (AHPRA) Registration in Australia?
The minimum score needed for Pearson Test of English Academic (PTE) is an overall score of 65 with 65 or more on all the four sections. You can combine scores from 2 sittings, but the tests you are combining should have been taken within 6 months. Also, in both of these tests, you should not have scored less than 58 in any sections.
When can I appear for the PTE test again?
The candidate can re-take the test, as soon as they receive their result. Candidates usually receive their result approximately 2-48 hours after taking the test.
There is no limit to the number of times you can take the PTE test. You can book a test date five days after your previous attempt, and you can only book one test at a time. New appointments can be booked up to six months in advance.
What is pte score validity?
The PTE score is valid for 2 years. After that, the result is automatically removed from the test taker's account.
For immigration purposes in Australia, the result is valid for 3 years.
Does engineers australia accept PTE results?
It is accepted by many institutions, including Engineers Australia, as proof of your proficiency in the language. The minimum score you need to achieve in each of the four modules (Listening, Reading, Writing and Speaking) is 50. Your PTE score will be valid for three years for Engineers Australia from the date you take the test.
We have tried to answer your questions about the PTE Academic test below. If you have additional ones, please contact us at admin@romanptemelbourne.com.au.